Domaine Stéphane Aladame
Montagny, Burgundy, France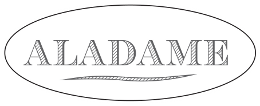 Stéphane Aladame is one of the stars of the younger generation of French producers. Whereas many young winemakers inherit their estate, Stéphane began from scratch in 1992, at the age of 18. He completed his studies in Beaune before renting vineyards in Montagny, in the Côte Chalonnaise. The wines of Montagny can easily rival those from the more famous Côte de Beaune, which lies immediately to the north, and often at considerably better prices. Stéphane is also a bit of an anomaly in Montagny, as the village is dominated by co-operatives (at around 75%), with only 18 independent producers.

Stéphane now cultivates eight hectares, with seven hectares situated in Montagny Premier Cru. The vineyards are farmed organically and are harvested by hand. Stéphane vinifies the grapes in a small cellar under his house, while his wife Julie takes care of the administrative side of the domaine. The soils in Montagny are calcareous, as in Chablis, which gives a similar streak of steeliness to the wines.

The Montagny 1er Cru 'Découverte' is fermented in stainless steel to preserve its purity and primary fruit, it has lifted bright acidity and a core of pure citrus fruit with exceptional length. The 'Sélection Vieilles Vignes' is a blend of grapes sourced from four Montagny Premier Cru parcels of 40 to 80-year-old vines. Fermented and aged for 12 months in 100% French oak, with 25% of the barrels new, this wine has well-integrated oak flavours, good tension and a racy acidity which lifts the finish. The fruit for the Montagny 1er Cru 'Les Maroques' comes from a vineyard planted at 300 to 330 metres altitude. The clay-limestone soils give wines with marked minerality and refined hints of fresh white peach, together with floral and citrus notes. Made from 96-year-old south-facing vines, Montagny 1er Cru 'Les Burnins' reveals an extremely concentrated and floral nose, with hints of honeysuckle, crisp acidity and a lovely minerality on the mid-palate.

The Crémant de Bourgogne Extra Brut is a blend of Chardonnay and Aligoté. It is aged on its lees for 12 - 18 months and has a dosage of 3g/l, resulting in a wine that is refreshingly dry.