Domaine du Coulet
Cornas, Northern Rhône, France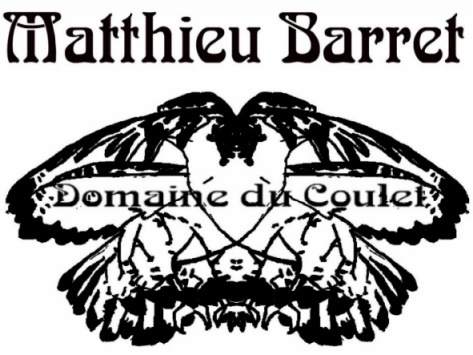 A seventh-generation vigneron, Matthieu Barret studied viticulture in Beaune and joined his grandfather in Cornas in 1997. After inheriting a parcel of vines from his grandfather, who used to sell grapes to the local co-operative, Matthieu built up his own domaine in Cornas. He immediately started working the vines organically and produced his first vintage in 2000.

Domaine du Coulet now has 11.1 hectares. The vines are planted on steep south/south-east-facing terraces which are carved into the granite rock of Cornas. The vine roots are forced to penetrate deep into the granite rock, leading to small yields and concentrated, powerful wines. The vines are on average 40 to 55 years old and are certified both organic and biodynamic. Matthieu strongly believes that these viticultural principles allow him to express a sense of place and purity of fruit in the finished wine. Biodiversity and sustainability are two of Matthieu's main concerns in managing his vineyards. In 2012, he replaced vineyard machinery with mules, horses and manual labour, and started to create green spaces around the vineyards to encourage a healthy environment for wildlife.

Matthieu has also consistently pursued innovation and minimal intervention in the winery. The grapes are harvested by hand and enter the gravity-fed winery where they are destemmed, but not crushed. In 2006, Matthieu decided to use fewer oak barrels in vinification and started to use concrete egg and diamond-shaped vats to achieve a superior purity of fruit. From the 2017 vintage, he decided to eliminate the use of oak entirely from his winemaking. Both the 'Brise Cailloux' and the 'Billes Noires' are vinified with indigenous yeasts with limited punching of the cap, for around two weeks before being gently pressed.

The 'Brise Cailloux' is made using fruit which comes from the mid and lower slopes of the terraced vineyards. It is aged for 14 months, mainly in 20 hectolitre diamond-shaped concrete vats with a small amount in six hectolitre amphorae. It has an expressive nose of bold red fruits with touches of fennel and white pepper. The palate is fresh with cherry and blackberry fruit, structured tannins and a long mineral finish. The 'Billes Noires' is made from a selection of fruit from the highest vineyards, which are drier and more exposed to wind. This, combined with the fact that the topsoil here is shallower, forcing the vines to dig deeper into the granite rock, produces a more concentrated wine. It is aged for 24 months: the first 12 months in eight-year-old 500 and 600 litre demi-muids, followed by 12 months in a mixture of 20 hectolitre diamond-shaped concrete vats and 6 hectolitre egg-shaped concrete vats. This is an intense wine with aromas of black olive, ripe red fruits and fragrant Provençal herbs on the nose, with an impressive concentration of fruit and a mineral freshness on the palate.