Offley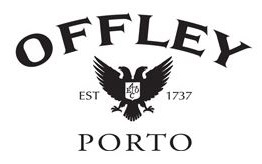 William Offley founded the eponymous wine merchant in London in 1737, and soon began importing and bottling Port to the UK. By 1787, Offley was described as 'one of the most considerable English houses at Porto.' The house became famous for its association with Joseph James Forrester, later the Baron of Forrester, who came to Porto in 1831 to join his uncle, James Forrester, who was a partner in what was then Offley, Forrester and Webber. By the middle of the 1800s, Offley was the third largest exporter of Port. The Baron Forrester became famous for mapping the Douro, and for painting many of its landscapes. He drowned when his boat capsized as he was travelling from the Douro to Porto.

Dona Antonia de Ferreira was a great friend of the Baron's, and they lunched together at Quinta do Vesuvio before starting his fateful descent of the Douro river. It is said that he died because the money belt around his waist, that he kept to buy wine from local growers, dragged him beneath the treacherous waters of the Douro, while Dona Antonia lived because her skirts ballooned and buoyed her to the surface.

Offley and Forrester were entwined for years and came into the Sogrape portfolio following a merger between the two companies in 1997. Ironically, this ensured that Ferrerira and Forrester were once again under the same ownership.

Under Sogrape's ownership, Offley has thrived. Quality, derived from the fact that their best wines come from prime sites in the Cima Corgo, has once again moved it up the ranks of Port producers. The ports are more approachable than Sandeman, being more fruit driven and easier to understand.